Ideal Client / Target Market
Ideal Client / Target Market: Thorough Knowledge Is Power
Every successful business should begin with an in-depth understanding of its Ideal Client / Target Market. Without this knowledge, the path to success looks a lot like a guessing game.
In small business marketing, an Ideal Client or Target Market is the business segment to which you will be selling your products and/or services. Knowing your Ideal Client or Target Market is vital to the success of any business because it gives focus to your marketing efforts.
When you have analyzed and zeroed in on your Ideal Client or Target Market, it will be easy to promote and distribute your service in an effective manner.
What is an Ideal Client or Target Market? Why is it Important?
Very often, the Ideal Client or Target Market for a small business is smaller and has more specialized requirements than that of larger companies. You must begin by building relationships to get your prospects to listen. Often the education process encompasses multiple steps such as blogging, social media, SEO, direct mail, newsletters, articles and videos.
To get your prospects attention, ask yourself the following questions and zero in on your company's Ideal Client or Target Market.
Which businesses are you trying to reach with your advertising efforts?
Who typically buys from you, or who is most likely to buy from you?
You can also use tools such as customer satisfaction surveys and market research information to hone in on your most promising targets. Once you have analyzed your Ideal Client or Target Market, you can then discuss what will motivate them to buy from your business.
This information can help as you craft a
Core Marketing Message
and execute an effective marketing strategy.
Get Started Today: Complete the Business Marketing Strategy Audit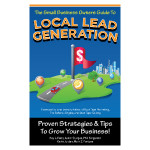 Get a professional Business Marketing Strategy Audit today, this is a $750 value, yours FREE for a limited time. After taking a few brief moments to submit your information, you will not only receive this valuable business marketing strategy audit from a Master Marketing Consultant, but you will receive your personal copy of the
2016 Marketing Book of the Year
"The Small Business Owners Guide To Local Lead Generation".
If you are ready, click to get started with your
Business Marketing Strategy Audit
. If you need more information before starting your Business Marketing Audit, click to
watch a short video
explaining the details. If you are still not ready to get started, click to check out our
100% No Risk. Guarantee
.
Get Started Now